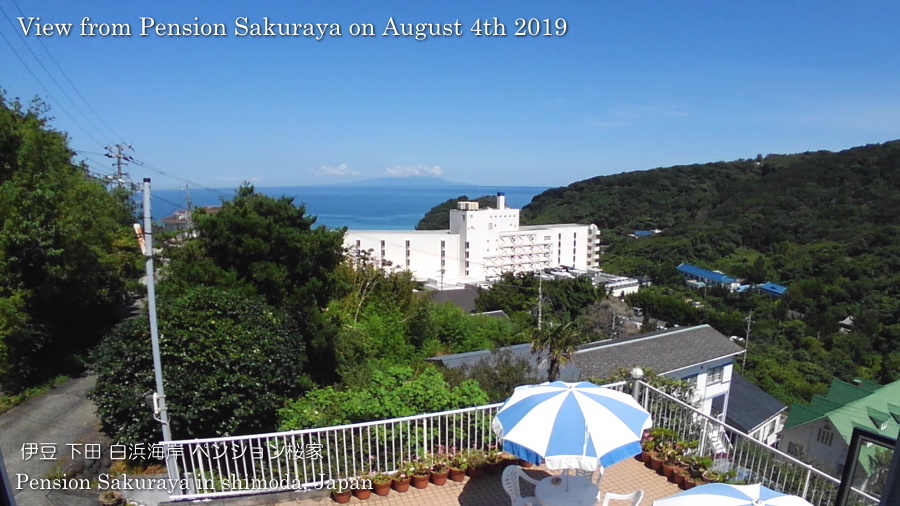 We were able to see the Oshima island from Penison Sakuraya because the air was very clear. It was the best day for the beach in this summer today.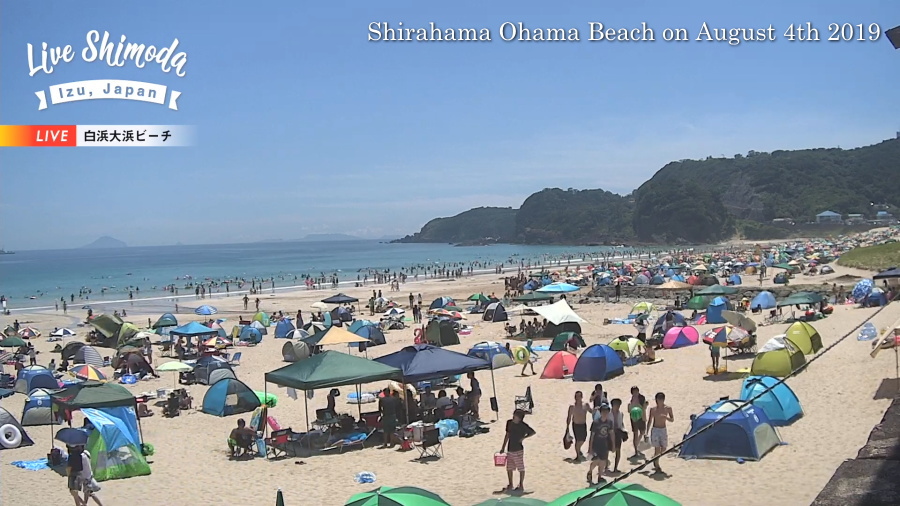 This photo was taken from Lie Camera of Shimoda city.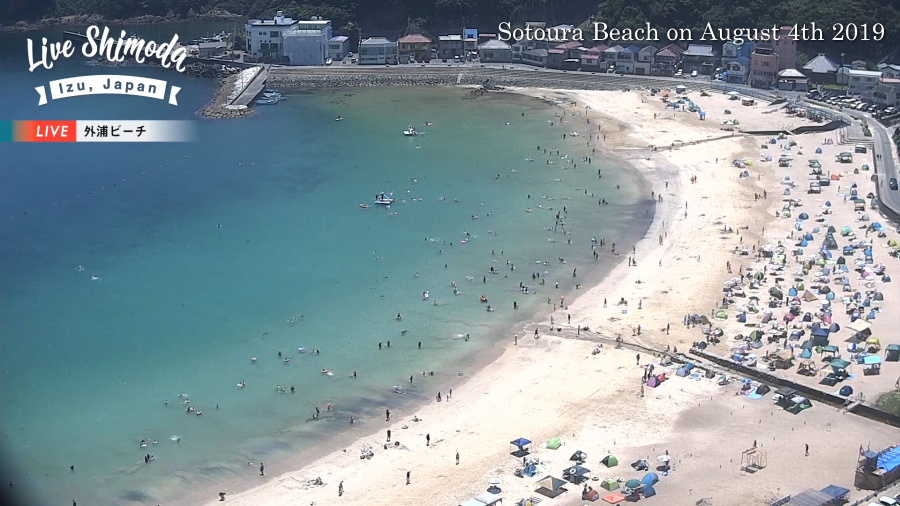 You can see these live cameras on Youtube.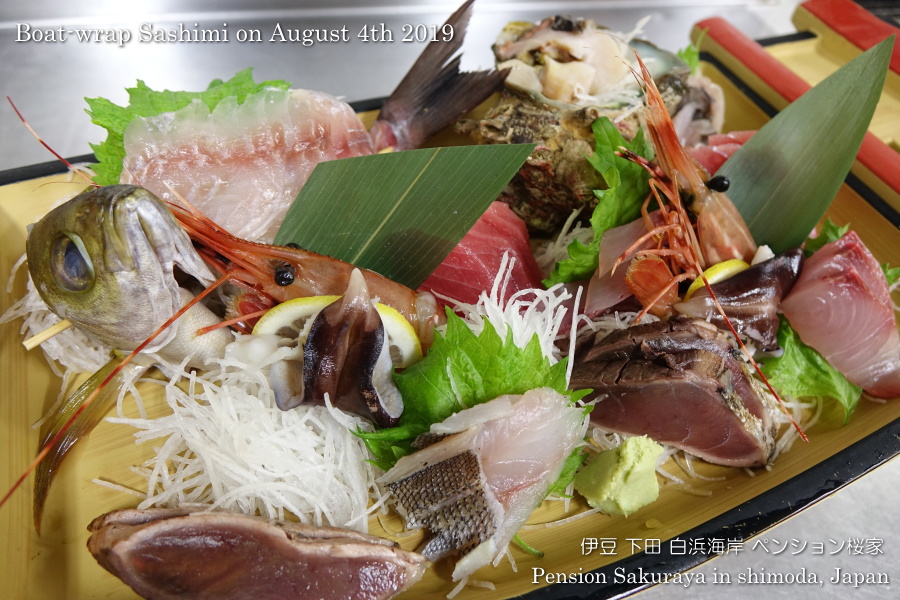 Boat-wrap Sashmi for 2 people.