The blue sky came back and it was really hot here in Shirahama today.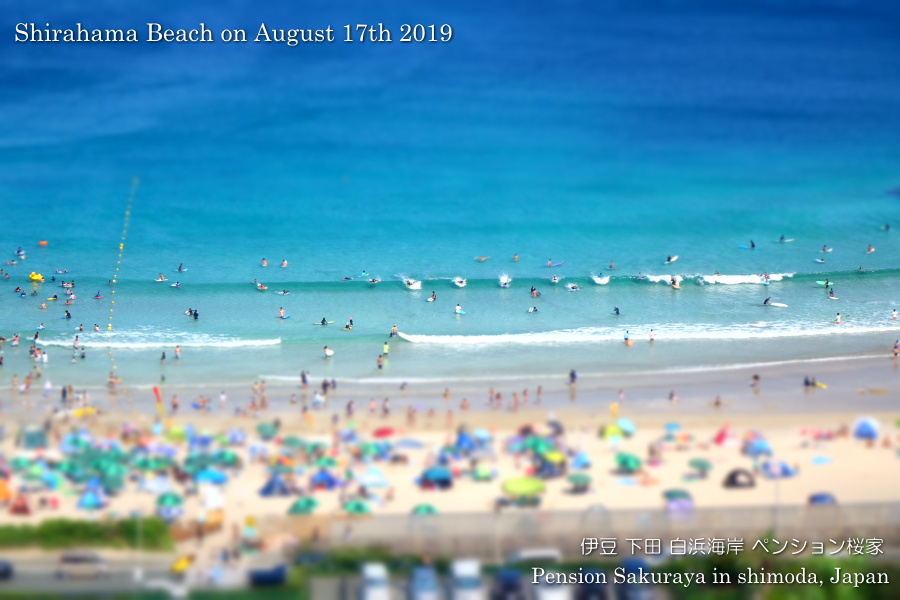 I didn't have enough time to go to the beach to take photos in last 3 days, but I was able to go to the beach this afternoon.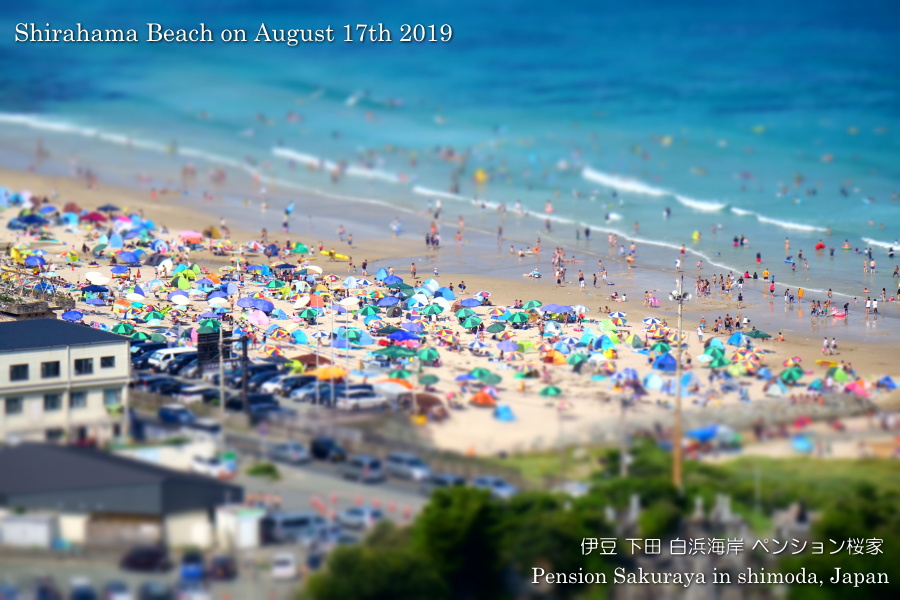 The beach was crowded with a lot of people.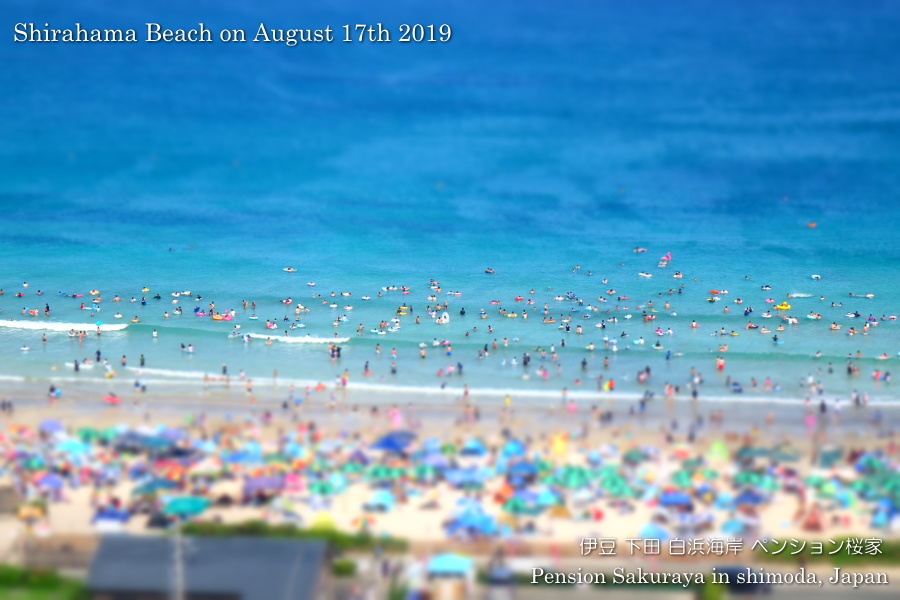 I think the parking lots near the beach were almost occupied today.