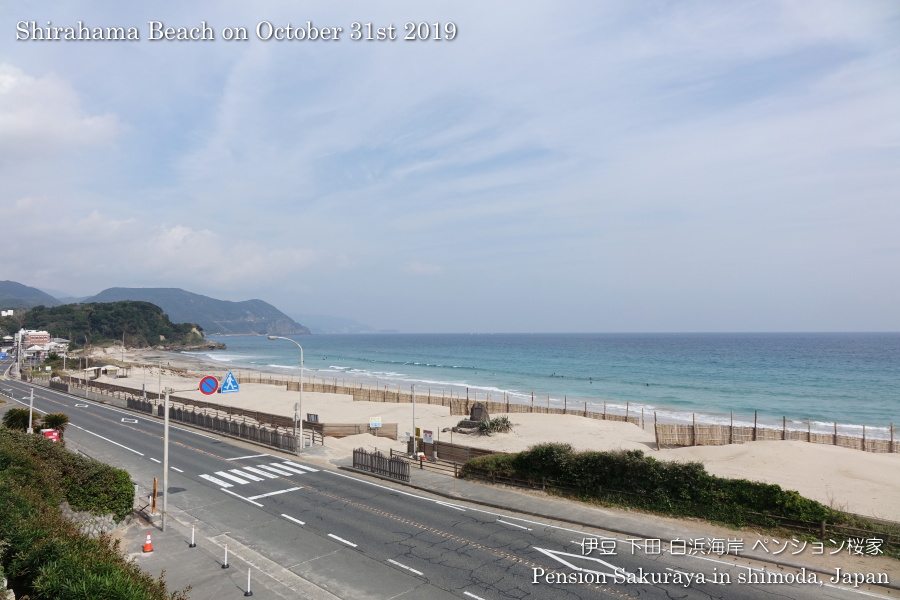 It was sunny and they had good waves yesterday, but the sky was covered with clouds today. You can see the photos of the nearest beach to compare between yesterday and today. The first one is taken today.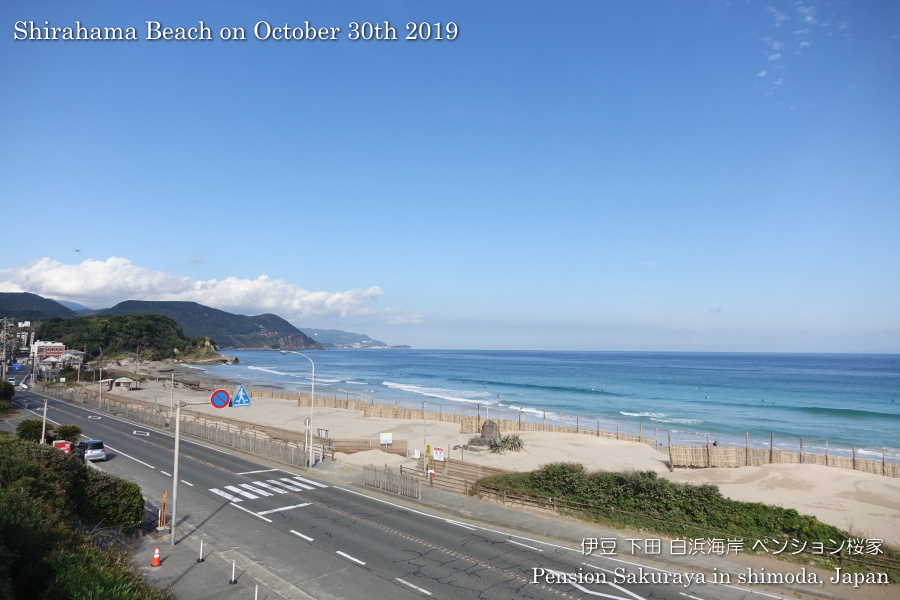 Yesterday the sky was clear and beautiful.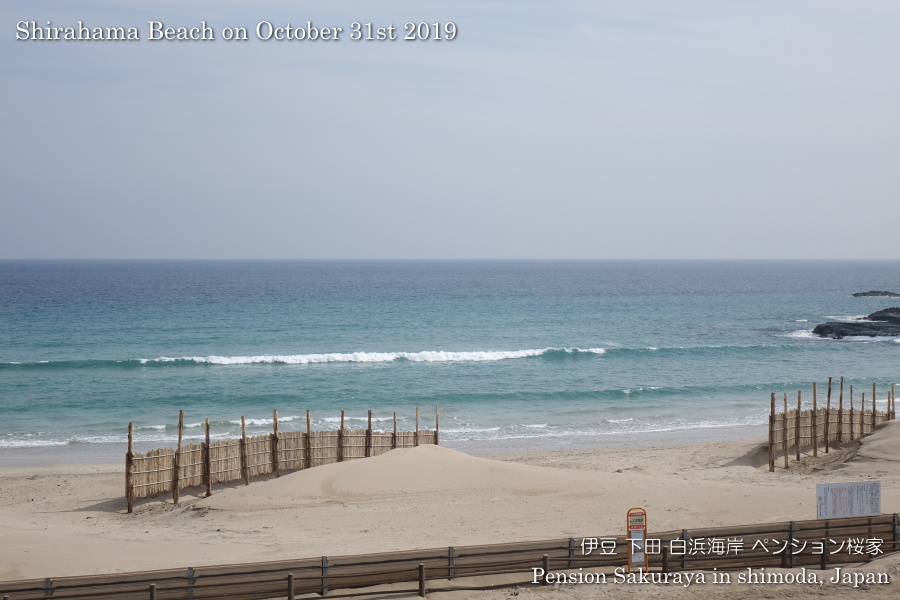 We were not able to see the islands clearly today.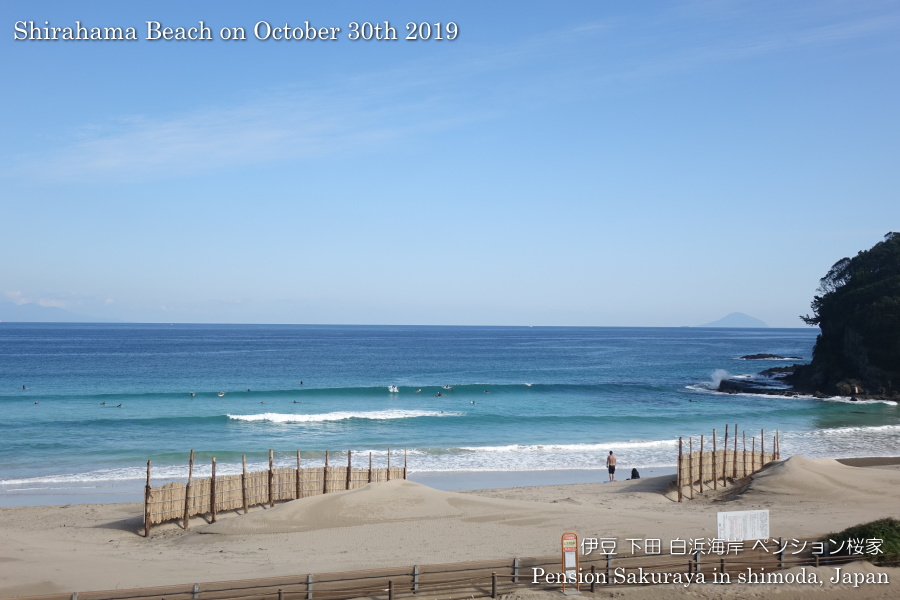 But we were able to see the islands today.