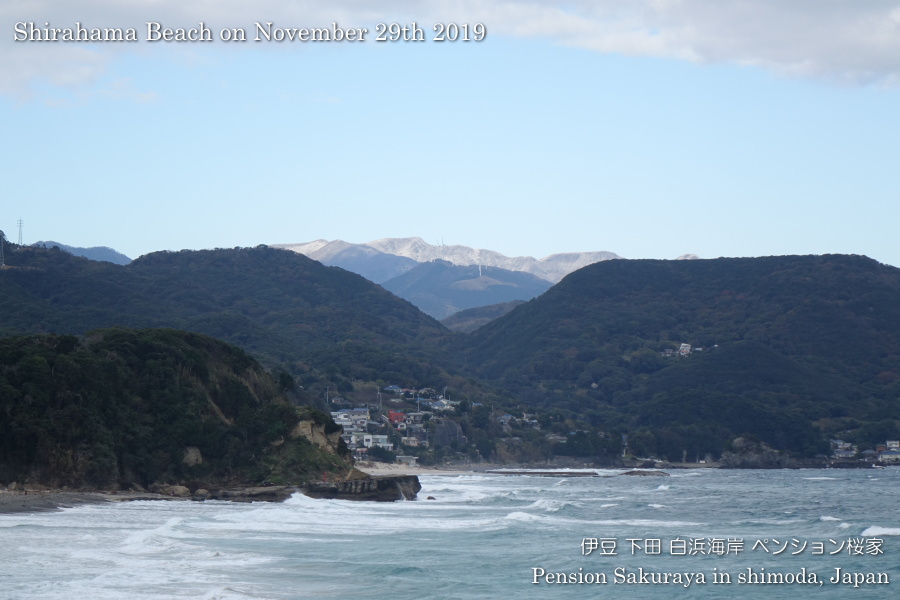 Yesterday it was really cold and we had rain all day long here in Shirahama. We can see the Amagi mountains from the beach. I'm not sure but it looks they had snow on the top of the mountain.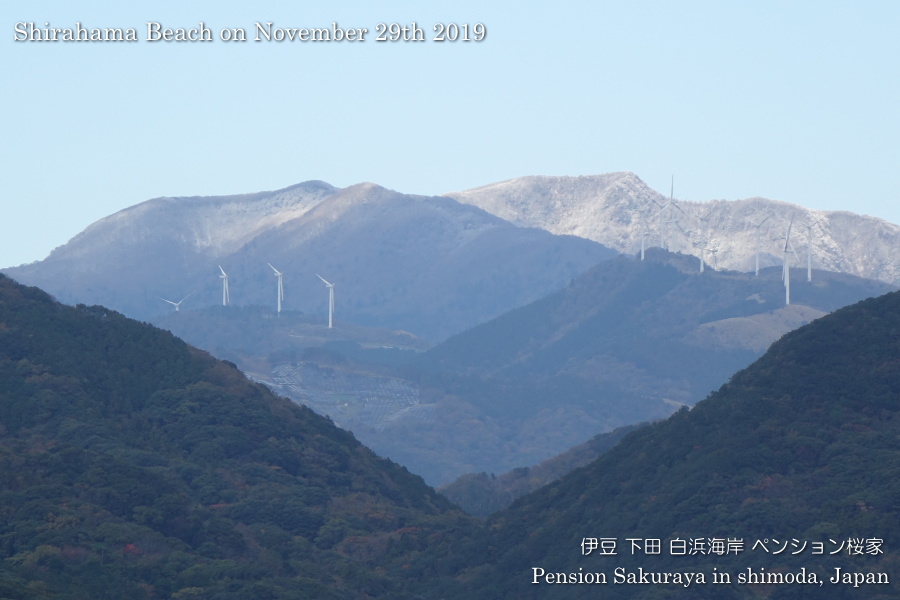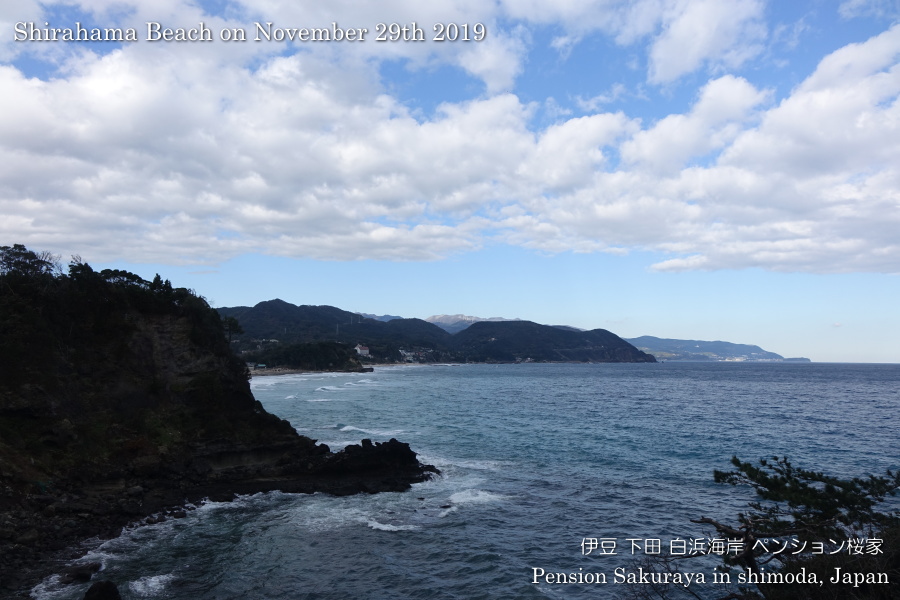 They had very strong north wind and big waves on last Sunday and Monday.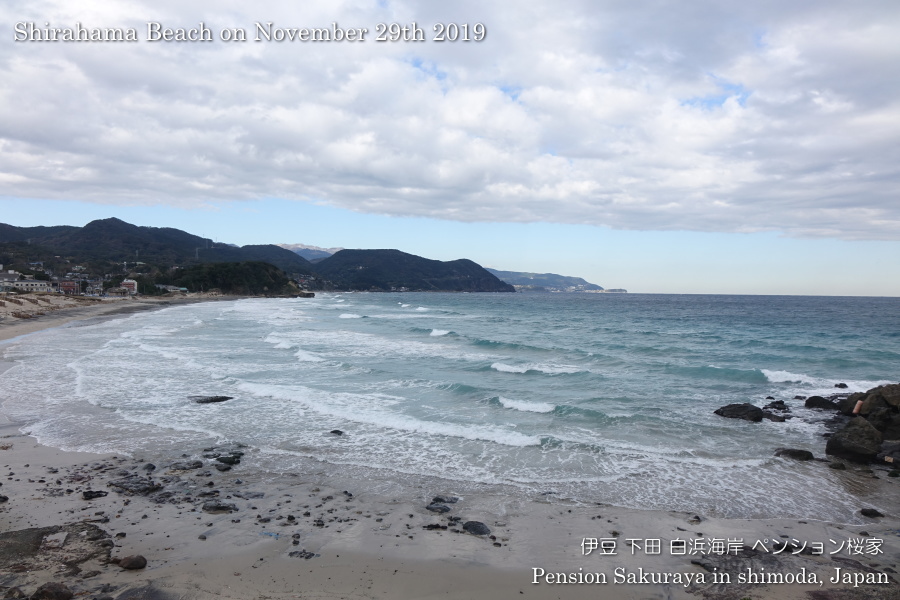 And the wind blew a lot of sands off to the road and the waves brought sand from the beach….