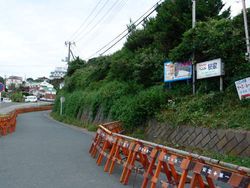 Today we had a sunshine in the morning, but it became cloudy after that.
But the temperature was not of high, so it was a little comfortable.
This afternoon I went to the sing board on the corner of Road #135 to mow the grasses.
After an hour the sign board appeared, and our customers will be able to find it out easily.
After that I went to the beach……