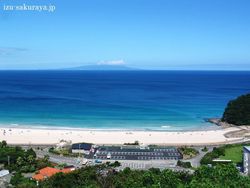 Have you ever been to Shimoda?
White sandy beach, blue sea and Izu Oshima Island on the horizon…..
It takes about only 3 or 4 hours to get there from Tokyo.
And you can get an amazing scenery like this!
Unbelivable!!
Click here to see the other pictures I took today.