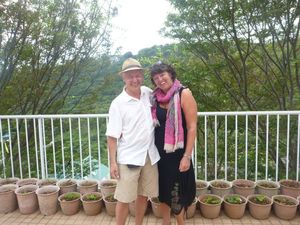 They came from Norway and stayed at Sakuraya for 7 nights.
Before coming to Shimoda they stayed in Tokyo for 1 week, and went to Kyoto, Hiroshima and so on.
During their stay it was almost sunny, so they went to the nearest beach every day.
Thank you for staying with us.