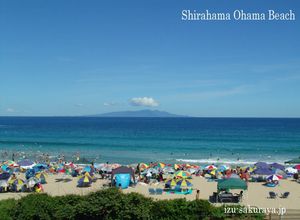 After I finished cleaning up the
guestrooms I went to the beach to take pictures.
As it was sunny and
very hot here in Shimoda there were a lot of people on the beach.
They
had big waves by typhoon which is heading to Okinawa.
Click here to see the photos which I took this afternoon.