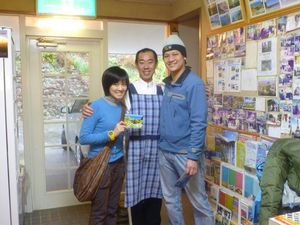 They came from Hong Kong and stayed at
Sakuraya for 1 night.
They traveled in Hokkaido for 8 days last year and
came to Japan this year again with the same period.
She is holding a
postcard which we gave her as a present of 25th anniversary of Pension
Sakuraya.
We could have a great time with you.
Thank you for staying with us!