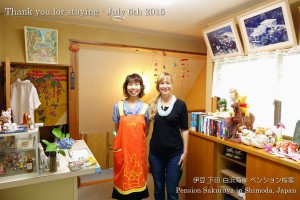 She came from the United States and stayed for 5 nights.
She has stayed at Pension Sakuraya 2 years ago, so it was 2nd time to stay with us.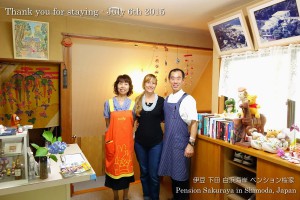 It had been almost cloudy and rainy during her stay, but she said that she was able to be relaxed.
"I come to Japan for my business every year, so I will be back in a year!"
We were very glad to hear that she said when she checked out.
We are looking forward to meeting you again!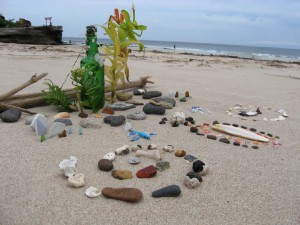 Thank you very much for staying with us.
P.S
She sent us an e-mail with the picture which she took on the beach.
This is a work that she made on Shirahama beach.
Thank you for sharing this photo.