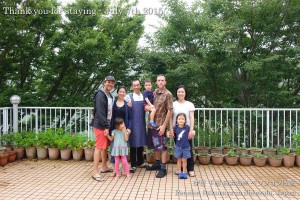 They are two families from Tokyo and Australia, and came to Shimoda for the 1st time.
During their stay they went to Kawazu Seven Waterfalls by bus and they took Onsen at Amagi-sou hotel.
They were very excited with the outdoor hot spring on the riverside looking over the waterfall from a swollen river by the heavy rain.
We are looking forward to meeting you again.
Thank you for staying with us.