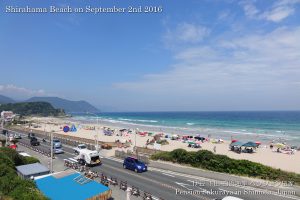 I went to the beach to take pictures after I finished cleaning the guest rooms this afternoon.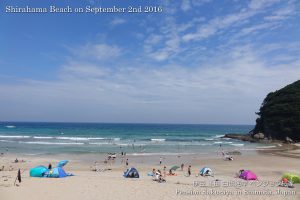 There were still a lot of people on the beach, it was the ordinary day in September though.
In July and August there is a border line between swim area and surfing area in the water, but there is no border after September.
So you should be careful of yourself when you get into the water.