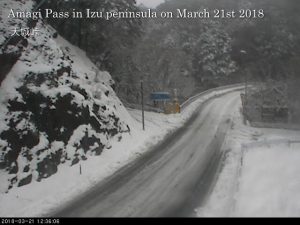 We have been having strong north wind since last night, and it's still very cold now at 9:00 PM.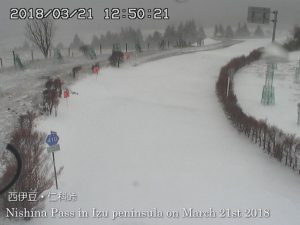 They had a lot of snow in the mountains in Izu peninsula, though the Sakura trees have already started bloom at a lot of places in Japan.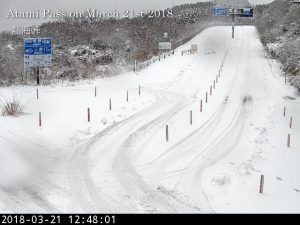 We dind't have any snow here in Shirahama, but a lot of sands blown from the beach by the strong north wind.