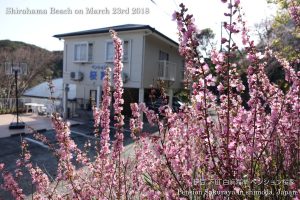 A lot of pink blossoms are now fully blooming in front of our building.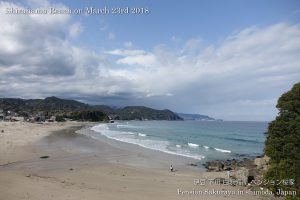 I walked on the seaside road this afternoon as  usual.
It had been cloudy but we sometimes had blue sky today.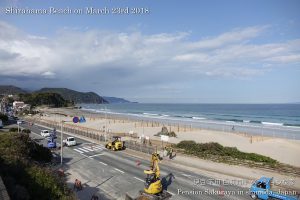 They were cleaning the road which had a lot of sand blown by the strong north wind from the beach the day before yesterday.