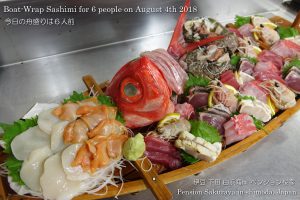 This is Funamori (Boat-wrap Sashimi) for 6 people, which we served tonight.
The owner of the fish shop in Shirahama said that there was no fish at the fish market in Shimoda since a long time ago because of typhoon.
But a lot of local fishes were landed on the market and we are able to see the fishes like this.