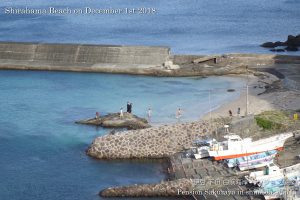 When I was walking near the fisherman's port in Shirahama I found out that there had been some people swimming in the water!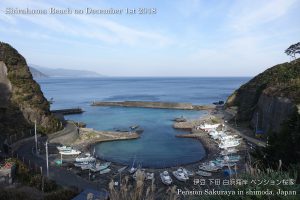 The water temperature is about 20 degrees celsius, so actually it is possible to get into the water.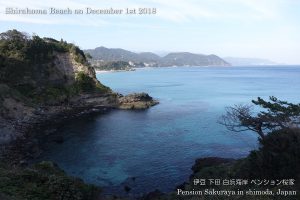 By the way they had good waves to surf yesterday, but they had no waves today.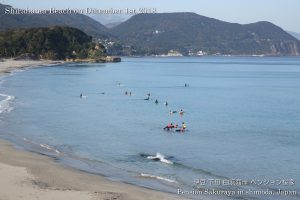 Some poeple were trying surfing with the instructor, but it was a good condition for beginners, I think.