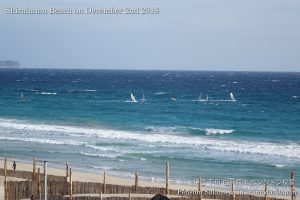 We had very strong north wind here in Shirahama Today.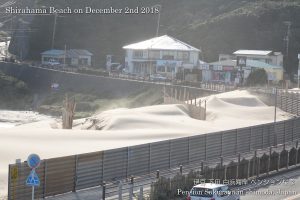 So there were some windsurfers on the beach.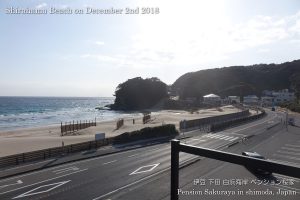 Actually I was going to take Nordic walking to Sotoura beach this morning as usual, but I didn't walk on the seaside road because of the sand blown by the strong wind.