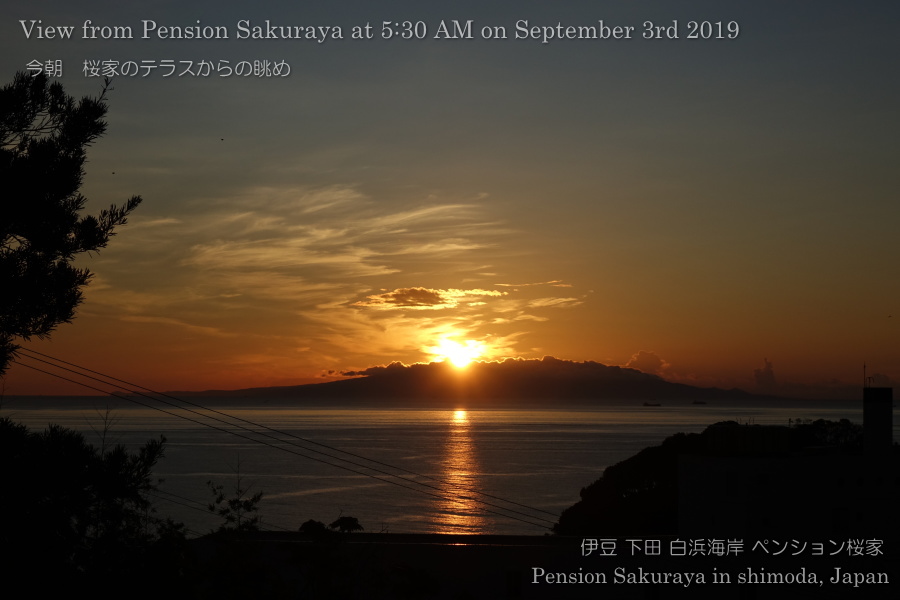 When I woke up it was 5:30 AM, and as I was able to see the beautiful sun rising above Izu Oshima Island I went out and took some photos.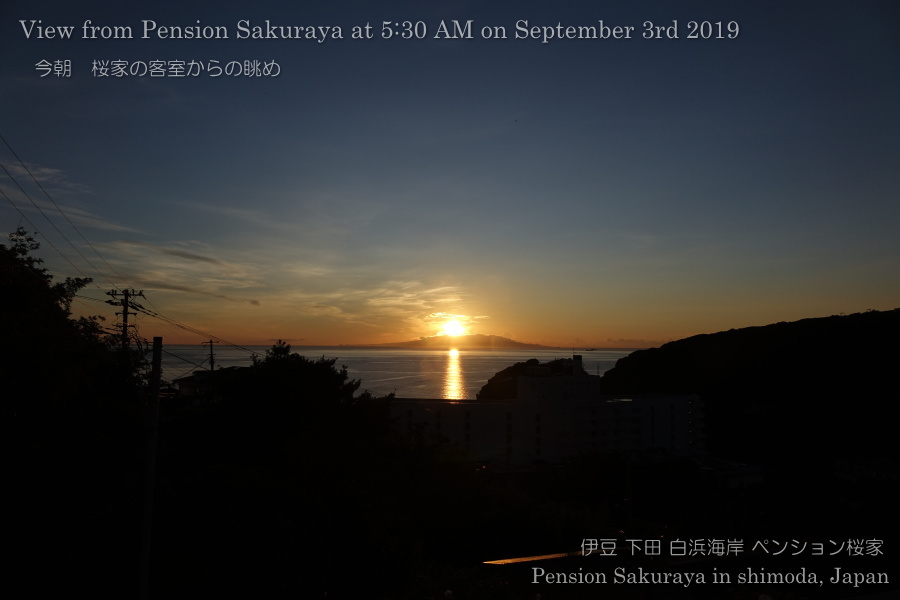 We didn't have strong wind and it was very hot again in Shirahama today.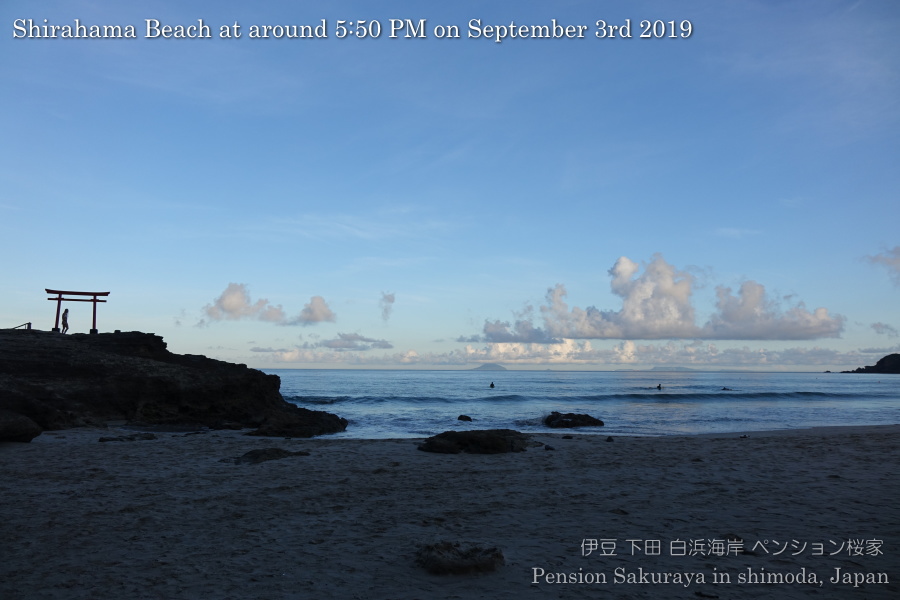 I went to the beach this late afternoon to take photos of the beach at twilight time.