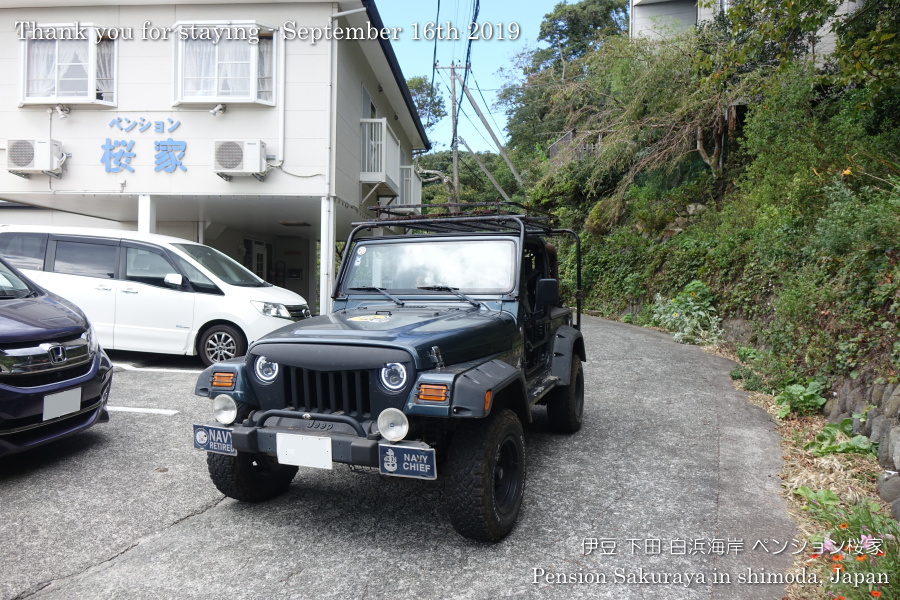 They stayed at Pension Sakuraya in last June as the 3rd time after 3 years, and came and stayed for 2 nights this weekend.
We have very strong north wind here in Shirahama but they went to Tatado beach in Shimoda and had very good time because they didn't have strong wind there.
Thank you so much for staying with us and we hope to meet you again!