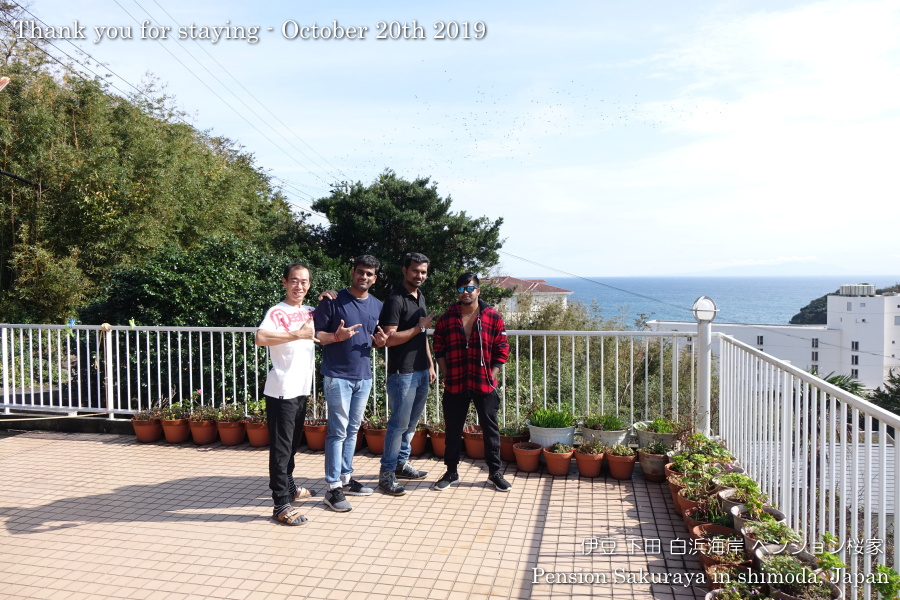 They are from India and have lived in Gunma prefecture for about 2 years.
They speak Japanese very well, they have lived in Japan for so long time though.
They walked to the nearest beach early in the morning and went to Shimoda cable car and tour bout in Shimoda bay.
Thank you very much for staying with us.
We are looking forward to meeting you again!