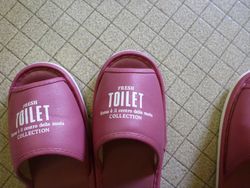 I have been wonderting this since long time ago.
These are the slippers for the public toilet in Sakuraya.
I have never heard that the slippers are fresh.
I think this is wrong English….
But is it possible to use "Fresh"  in this case?
Click here to see the other photos of these slippers.