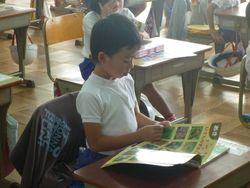 Today my wife and I went to the Shirahama primary school.
We had a class observation of my son's class.
When we got to the school they were learning the living things of this season.
This week they are going to go outisede to explor and find out the plants and the bugs.