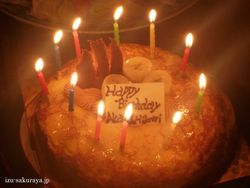 This week and next week we have birthdays of my daughters, so we had a party tonight.
My first daughter has turned seventeen and my second daughter will turn fourteen next week.
"Time flies like an arrow"
They are getting older very soon.
I show you the pictures which I took on the beach today here.