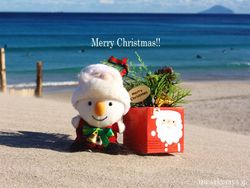 It had been cloudy and very cold here in Shimoda on last 2 days, but it became sunny and very warm today.
The family who came from Canada checked out this morning, and they went to Shimoda park before leaving Shimoda.
I think they could see the Izu seven islands from the view point of Shimoda park today.
We wish you a Merry Christmas!