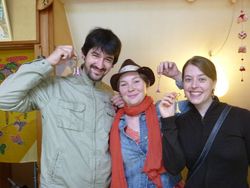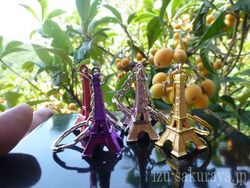 They came from France and stayed in Shimoda for the 1st time.
One of them speaks Japanese very well.
During their 2 nights stay they went to Shimoda downtown and Shimoda Park to see the hydrangea festval.And they had Japanese dinner with red snapper (Kinmedai)
When they checked out they gave us a present, La petite tour Eiffel!
I have already shared them with my family!
Thank you very much for staying at Sakuraya, my friends!!