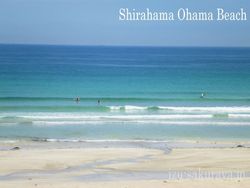 When I went to Seven Eleven nearby I wen to the beach.
It was sunny and very  hot in Shimoda today, but there were not so many people on the beach.
Under the sunshine the blue sea always invite me to get into the water, but I could not do it today because of my job.
Click here to see 6 photos which I took today.