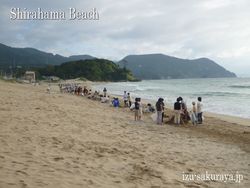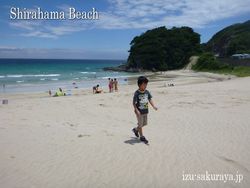 I went to the nearest beach "Shirahama" this early morning.
We had a mission of beach cleaning from 6:00 this morning.
And I went to the beach with my son again to take pictures.
It was beautiful day and very hot in Shimoda today.
Click here to see the album of beach cleaning and Shirahama beach under the sun.