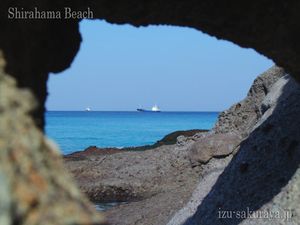 It
was very warm again today here in Shimoda.
My wife and I heard the birdsong of bush warbler for the 1st time this season in Shirahama.
It is about a week later than usual, I think.
By the way I took this picture on
Shirahama Beach this afternoon.
There is a small hole on the cliff and
we can see the sea through this hole.