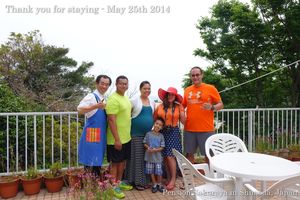 They are from the United States and live in Tokyo.
They have come to Shimoda twice before and this time they stayed in Shirahama for the 1st time.
One of them is now expected and she will have a new family next month.
Please take care of yourself.
We are looking forwared to meeting you again with your new family.
Thank you for staying with us.