Daily Archives:
2014年6月13日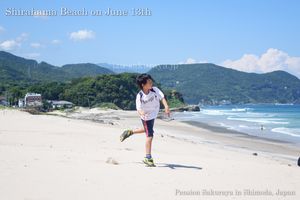 I went to the beach after school after a long time.
After rainy days we sometimes have good waves in Shirahama.
We had a little strong west wind, but it was very hot today.
There were some surfers on the beach because of the good waves.
They weather forecast says it will be sunny again.
Have a nice weekend!