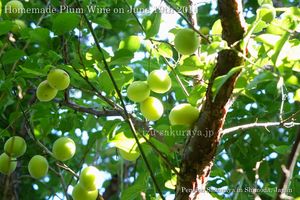 We have 3 plum trees in our garden, and we make plum wine in every June.
Last week we picked them up, and my wife and I made wine yesterday.
We serve our customers the plum wine which we made 10 years ago.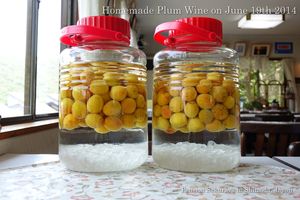 It means we will be able to drink the wine which we made yesterday at least 10 years later.
See you then!