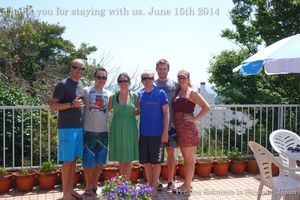 They are from the United States and live in Yokosuka city, Kanagawa Prefecture.
One of them have come to Shimoda 6 times last year, but the other people came to Shimoda for the 1st time.
I had been worrying about the weather before they came, but actually they had perfect days for the beach this past weekend.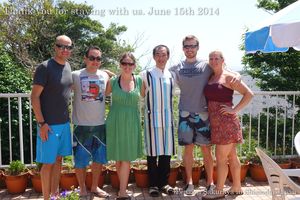 We are looking forwared to meeting you again in September!
Thank you for staying with us.