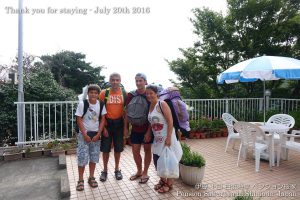 They came from France and stayed at Pension Sakuraya for 3 nights.
It is the first time for them to travel in Japan and they are travelling for a month.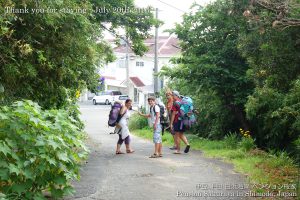 During their stay in Shimoda they went to the beach everyday and went to Ebisujima island for snorkeling on the 3rd day.
After check out they go to Kyoto, Nara, Osaka, Koyasan, Takayama, and Mr. Fuji.
Have a nice travel in Japan.
Von Voyage!