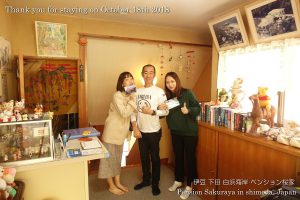 They came from China and stayed at Pension Sakuraya for 2 nights.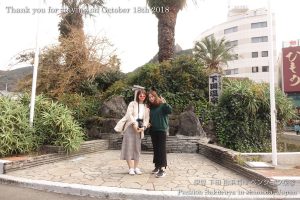 During their stay they went to the nearest beach, and went to Shimoda city to get on the Shimoda bay cruising and the cable car.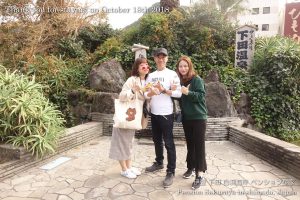 I took them to the station by my car after they checked out because I had to go to Shimoda for shopping.
Thank you so much for staying with us.
See you again someday in the future!