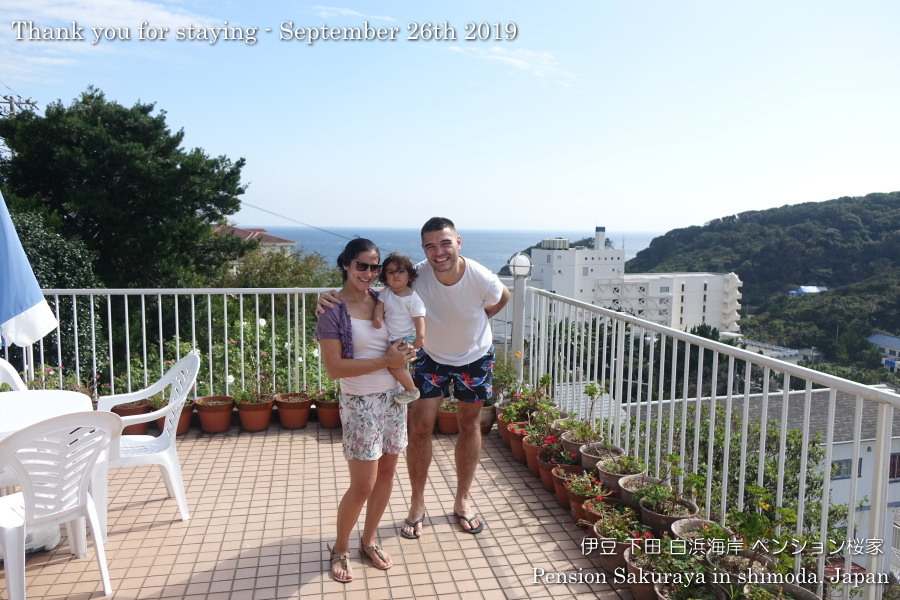 They are from Scotland and France, and came to Japan for the 1st time.
They went to the beach in Shimoda after check out and were going to head to Kawaguchi-ko lake near Mr. Fuji.
Thank you very much for staying with us and have a nice trip in Japan.
Bon voyage!!