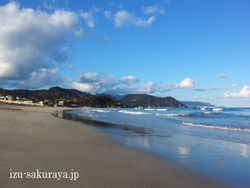 Today I went to the nearest beach for walking after long time.
I have been very busy for last 2 months, so I didn't walk.
It was very cold here in Shimoda today, but as we didn't have wind it was very comfortable to walk.
I was very happy walking with blue sky, white cloud and blue sea today.