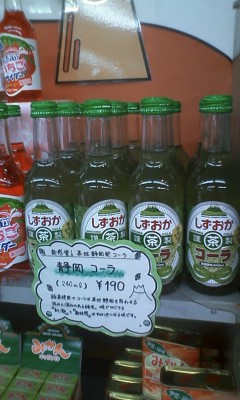 Today I went to Izukyu-Shimoda station and walked around in the station building to find out something interesting.
This is called "Shizuoka-cola." made in Shizuoka, Japan!
The taste was almost Coka Cola, but it includes the flovor of Japanese green tea.
Why don't you try this?
You can find out it at the shop in the station building, but unfortunately it is not cold…. .