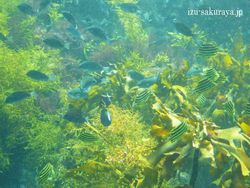 As it was very warm today I went to the beach for snorkeling.
There are not so many good points in Shirahama, but Itado area is one of good points in Shimoda.
The water was a little cold, but it was very clear and I could see a lot of fishes there.
Click here to see the other pictures which I took.