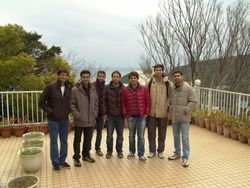 They are from India and live in Kanagawa Pref. in Japan.
One of them have stayed at Sakuraya 4 years ago, and came with his friends this time.
All of them speak Japanese well, so I could have a very good comunication in Japanese with them.
Thank you very much for staying with us.
Pension Sakuraya in Shimoda, Japan