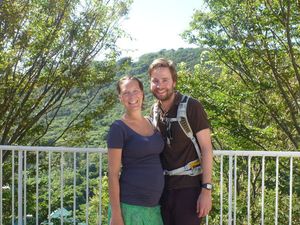 They came from Denmark and stayed at Sakuraya for 4 nights.
Before coming to Shimoda they went to Kyoto, Osaka, Nara, Hiroshima, Kumamoto, and many places in Japan, and they stayed in Shimoda as the last place in Japn.
During their stay it had been sunny and they spent all day on the beach everyday.
Actually she is now expected and will have a new family in November.
Please take care of yourself.
Thank you very much for staying with us.