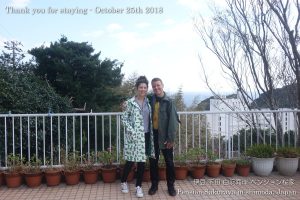 They came from Canada.
It was the 3rd time for them to come to Japan, but they came to Izu peninsula for the 1st time and stayed at Pension Sakuraya for 3 nights.
During their stay they went to the nearest beach, walked on Suzaki walking trail and around Shimoda town.
After they checked out they went to Toi on the western side of Izu peninsula.
Thank you very much for staying with us.