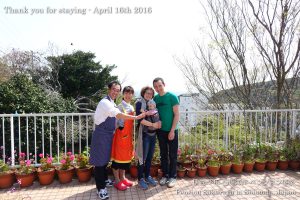 They are a family with 11 months baby from Germany..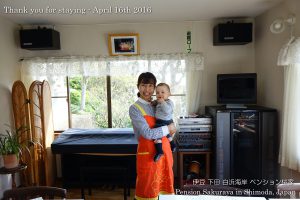 They stayed in Tokyo for several days and they came to Shimoda, and stayed at Pension Sakuraya for 5 nights.
During their stay they went to Irozaki cape, Jogasaki walking path in Ito city, Kisami Ohama beach in Shimoda and a lot of places with small baby.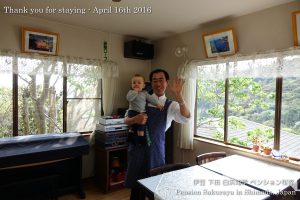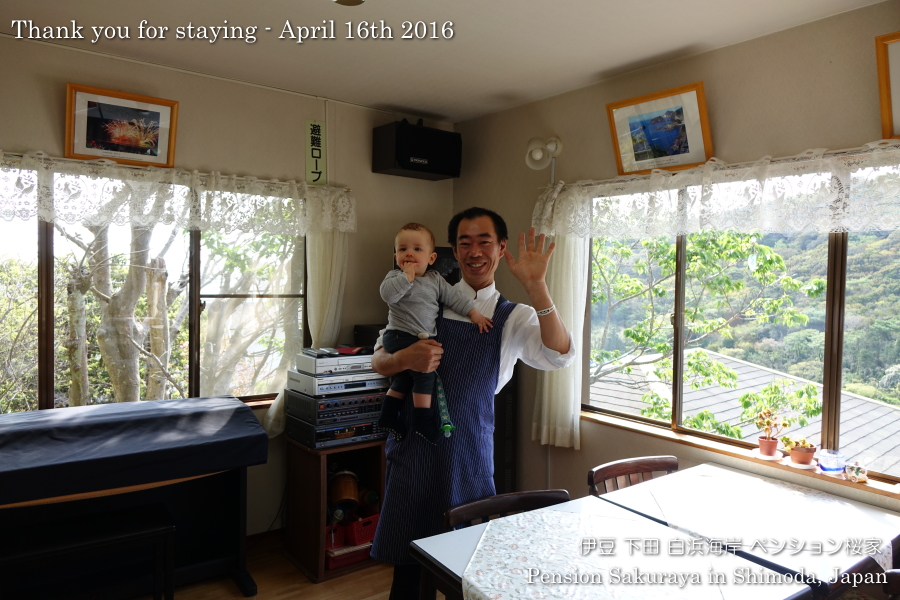 After check out they are going to Kyoto, Koyasan, Hida-Takayama and some other places, and will leave Japan from Haneda airport.
Have a nice trip in Japana!
Thank you very much for staying with us