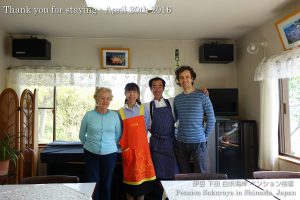 They are from Poland and he has lived in Japan since 13 years ago.
So he speaks and read Japanese very well.
His mother came to Japan to meet him and they came to Izu peninsula for the 1st time.
They took Shinkansen to come to Atami from Tokyo, and rented a car to come to Shimoda.
They are very lucky to drive under the blue sky.
Thank you very much for staying with us.