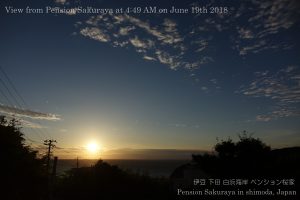 When I woke up this morning the sun was just rising up.
So I took these pictures on the second floor.
At that time the airplane was making vapor trail….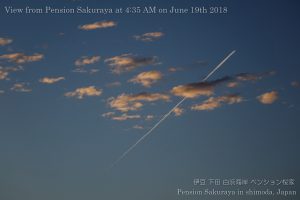 Today it was sunny before noon but the sky sometimes was covered with clouds this afternoon here in Shimoda.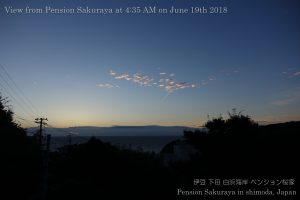 The weather forecast says it would be rainy tomorrow….