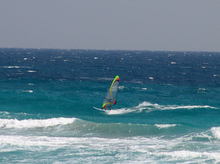 We had a strong wind today in Shirahama.
When I went to the beach, I saw some windsurfers there.
The wind was not so strong, but they run on the sea with high speed.
It was very warm today, so they felt really excited.
By the way today's Yuuki …….