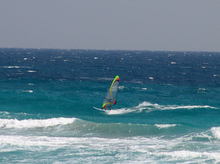 We had a strong wind today in Shirahama.
When I went to the beach, I saw some windsurfers there.
The wind was not so strong, but they run on the sea with high speed.
It was very warm today, so they felt really excited.
By the way today's Yuuki …….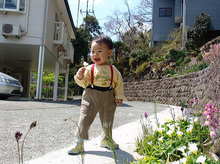 My son, Yuuki, and me took a walk around Sakuraya, because my wife had a jpb.
In this season we can see a lot of flowers that my aunt did.
My son loves flowers too, but he recently took flowers off .
"Don't do that, baby !" I always say to him, but he doesn't understand.
He may understand it in the future…. .