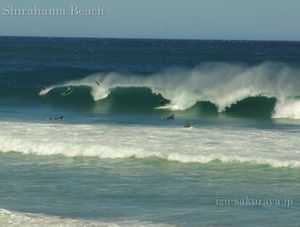 Last night we had heavy rain and strong wind here in Shimoda.
But it became sunny and the blue sky came back today.
They had big waves this afternoon.
Click here to see the pictures on the beach today.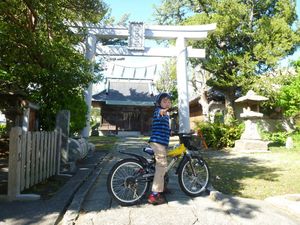 After I took pictures on the beach, my son and I went to Shimoda for cycling.
I parked my car at Shimoda harbor and started cycling to Rendaiji town.
We had strong wind, but my son was very excited today.