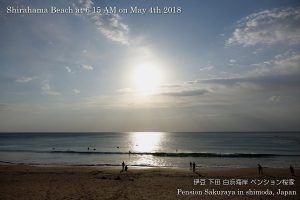 I took my son to the station because he and his basketball team mates had practice matches in Inatori.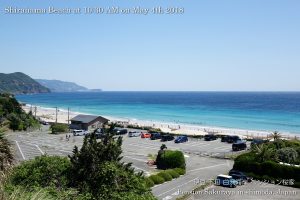 After that I took a picture of sun on the nearest beach this early morning.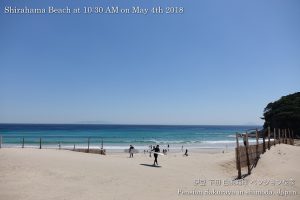 And after all of our guests checked out this morning I found out a mobile phone in a guest room.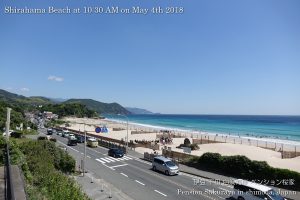 So I went to the nearest Seven-Eleven to give it back our guests and took pictures of the beach after that.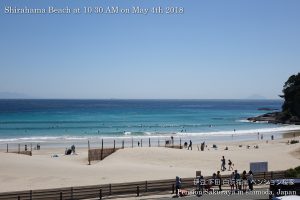 It was beautiful day, but really really cold because of strong west wind.
I've never experienced such a cold day during Golden Week in these 10 years or more!