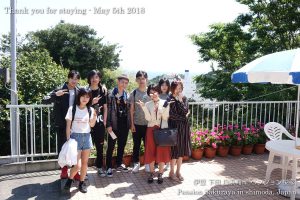 They are from China and live in Tokyo.
They met each other at the Japanese school, but they go to different universities now.
They speak Japanese very well, they have lived in Japan for only several months though.
They were lucky to have sunny days during their stay.
Thank you very much for staying with us.