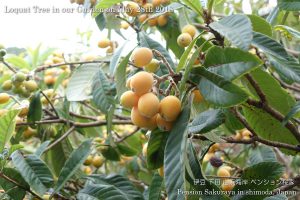 We have a loquat tree (Biwa in Japanese) in our garden and the harvest season has come.
This loquat is a little smaller than the one we can see at supermarket, but it's very sweet and juicy!!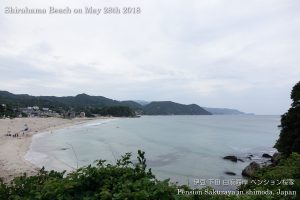 I walked on the seaside road after several days.
When I was walking looking over the sea there were some people taking video on the beach.